The Stoneman Miriquidi C-Edition - A unique adventure. Without any restrictions.
You choose your starting point yourself - the way it suits you best. You can also choose the date of your ride within the season.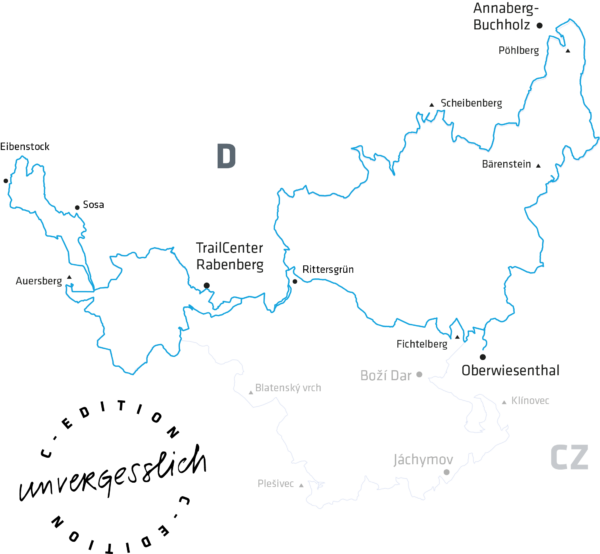 The Stoneman Miriquidi Mountain Bike C-Edition is located in the Ore Mountains right at the boarder of Germany and the Czech Republic.
Arriving by car the route is ideally located near the Autobahn A 72, south of Leipzig and Dresden. Depending on your starting point, take the B 101 or B 95 to drive close to the track.
Prefer to take the train? In Annaberg-Buchholz, which marks the northest point of the track just 34km outside of Chemnitz, you'll find an InterCity train station.
Tip for campervan drivers: Campsites are available at the Landhotel Rittersgrün for €15 per night incl. electricity.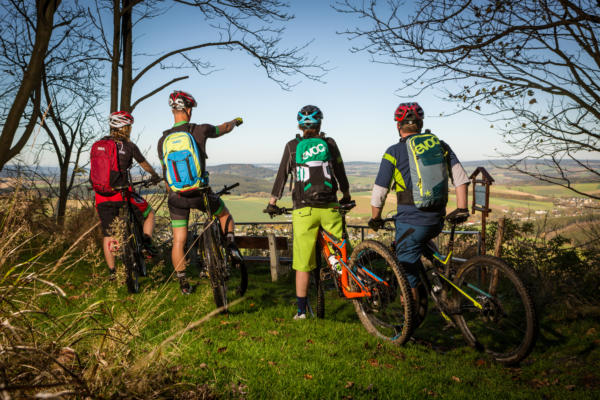 The MTB route of the Stoneman Miriquidi runs counterclockwise and is fully signposted. The signs will show you the way.
They are usually located before and, as confirmation, 100 to 200 m after the crossing or the divergence.
Gold-riders should nevertheless use a GPS device with the current track as a precaution. You will receive it with your registration via e-mail. On site, the current GPS track for the Stoneman Miriqudi is also available from the issuing points of the starter packages and the logis partners.
Each starter pack comes with a detailed route map (77 x 70 cm) showing the route and the characteristics of the individual stages. This way, you will be well-prepared for your bike tour on the Stoneman Miriqudi and have an overview of various Points-of-Interest along the way.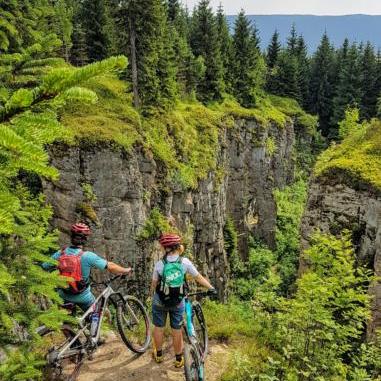 Out of consideration for its beautiful landscape and fauna, the Stoneman Miriquidi may only be ridden by daylight. The following times apply during the season:
May: 7:00 am – 7:00 pm (12:00 h)
June: 5:00 am – 9:00 pm (16:00 h)
July : 5:45 am – 9:00 pm (15:00 h)
August: 6:30 am – 8:00 pm (13:30 h)
Sept.: 7:00 am – 6:45 pm (11:45 h)
Oct.: 7:30 am – 6:00 pm  (10:30 h)
From September, gold is only achievable for the most experienced riders.
Asphalt

befestigter Weg

unbefestigter Weg
Stages C-Edition
Länge
Anstieg
official start is in Oberwiesenthal
Oberwiesenthal

› Bärenstein

15 km
340 Hm
GPS & Map
for everyone not starting in Oberwiesenthal:
Fichtelberg

› Bärenstein

16 km
250 Hm
GPS & Map
Bärenstein

› Pöhlberg

16 km
330 Hm
GPS & Map
Pöhlberg

› Scheibenberg

17 km
370 Hm
GPS & Map
Scheibenberg

› Rabenberg

37 km
920 Hm
GPS & Map
Rabenberg

› Sosa

16 km
290 Hm
GPS & Map
Sosa

› Eibenstock

9 km
230 Hm
GPS & Map
Eibenstock

› Auersberg

10 km
440 Hm
GPS & Map
Auersberg

› Rittersgrün

27 km
390 Hm
GPS & Map
Rittersgrün

› Fichtelberg

15 km
780 Hm
GPS & Map
Ready for the Stoneman Miriquidi?
Here you will find all the information, tips and stage suggestions for your mountain bike tour – whether in one, two or three days.
If you ride silver or bronze, we offer an additional luggage transfer. Your luggage will be brought straight to your following lodging partner and awaits you before you arrive.
You prefer to stay at a central basecamp? No problem at all. For all Silver- and Bronze starters there's the possibility to stay at a fixed accommodation and be driven back to it by shuttle service.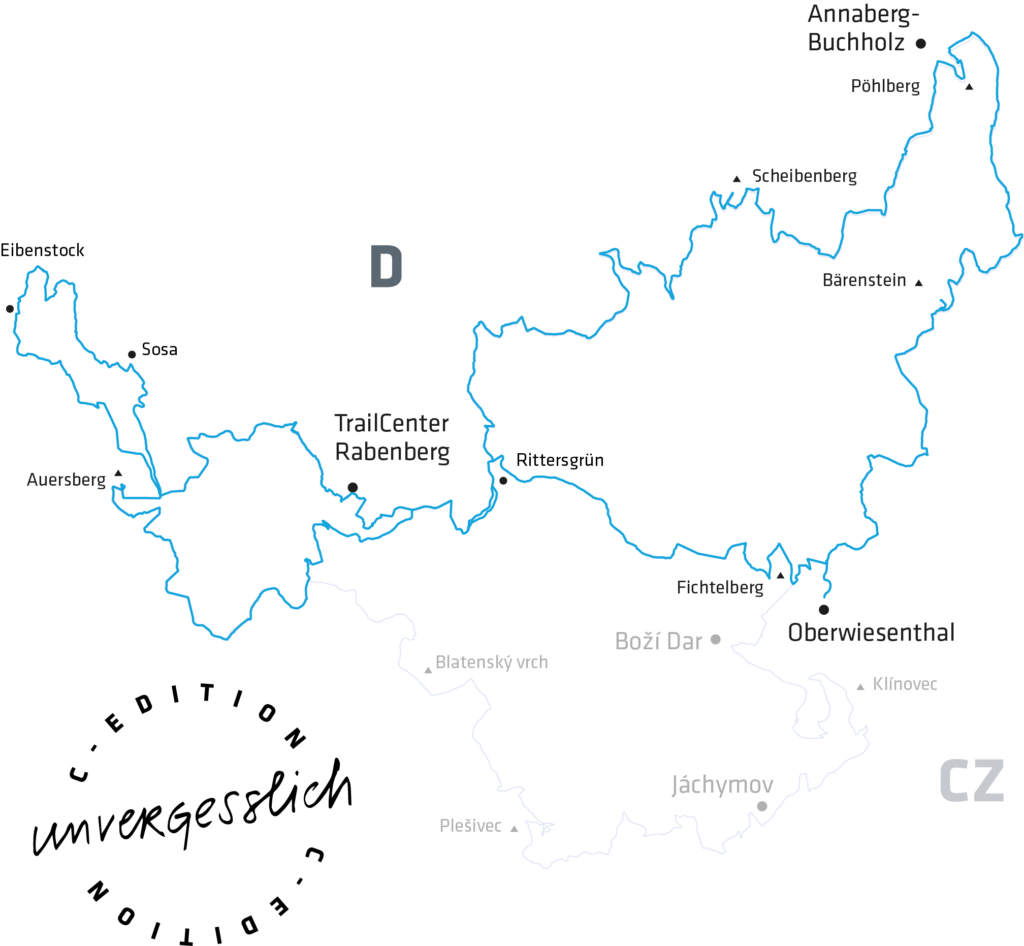 0%

Cobble, coarse asphalt

0%

unsurfaced path (forest/meadow)