Between ancient mining tradition and competitive sports legacy: Feel the unique magic of the Ore Mountains during the 173 km of the Stoneman Miriquidi.
Weaving itself across the border between Germany and the Czech Republic, the Stoneman Miriquidi leads you through the quaint scenery of the Ore Mountains.
Vast Valleys, wild streams and whispering forests – on marked trails the Stoneman leads you deep into the mystical Miriquidi. The "Dunkelwald" has forever been known as an impenetrable challenge out of old german heroic sagas.
The varied topography along the Ore Mountains crest is a true invite for mountain bikers and offers great trail riding throughout. Find highlights in Germanys first Trail-Center at the Rabenberg and endless trails in the Trailpark Klínovec.
During the 173 km and 4.400 elevation gain you experience a great mountainbike adventure in a fascinating landscape with friendly hosts.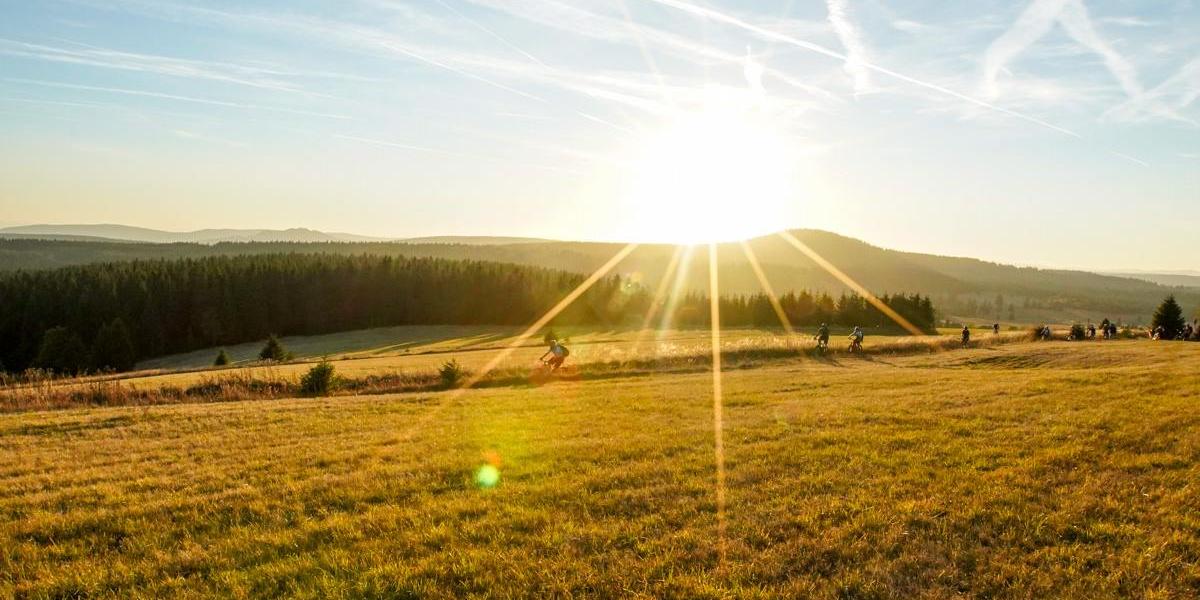 "173 km pure mountain bike emotion" in the tradition-rich Ore Mountains.
High above the roofs of Oberwiesenthal sits the Fichtelbergschanze, the hub of the elite winter sport training centre.
53 worldchampionship titles, 21 olympic titles: Eric Frenzel, Jens Weißflog, Sylke Otto and many other athletes from the Ore Mountains are among the world's top athletes and gained victory after victory.
Annaberg-Buchholz, the former mining centre of Europe, is also part of the Stoneman Miriquidi. Vast amounts of silver were found 500 years ago, leading to the "Berggeschrey" and prosperous economical growth. It's no wonder that the first silver coin from St. Joachimsthal ist regarded as the Dollar's origin.
Alongside forest roads, some single trails and old town roads the Stoneman Miriqudi wins your heart with a fascinating mountainbike adventure enhanced by it's mining tradition, competitive sports legacy and warm hospitality.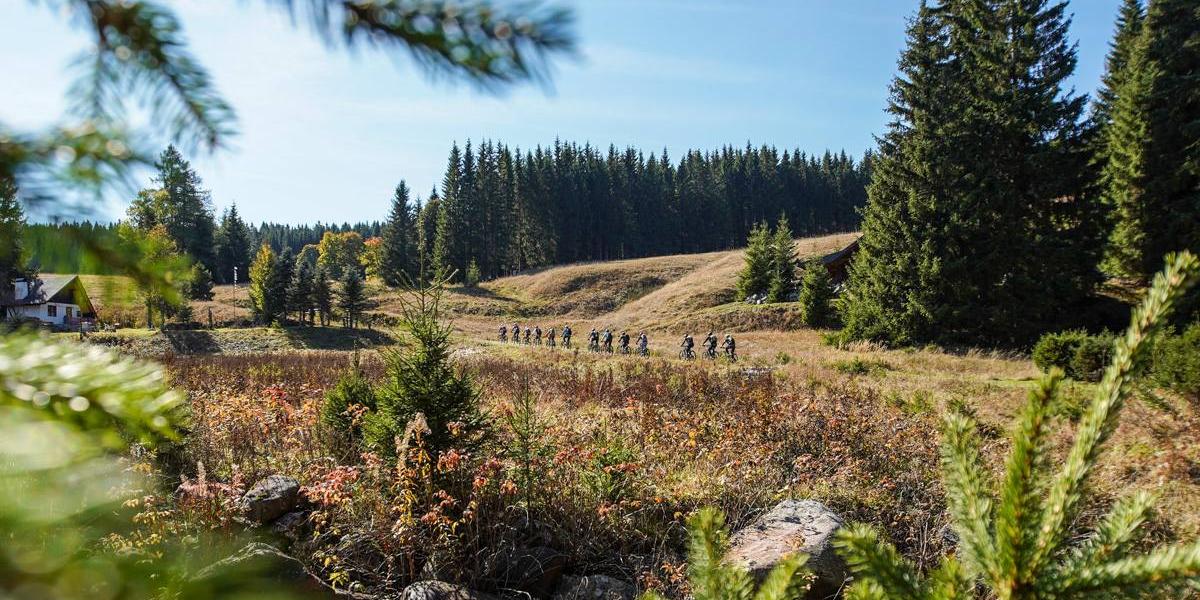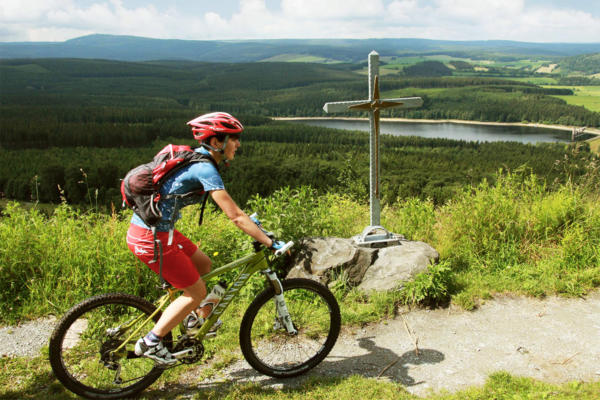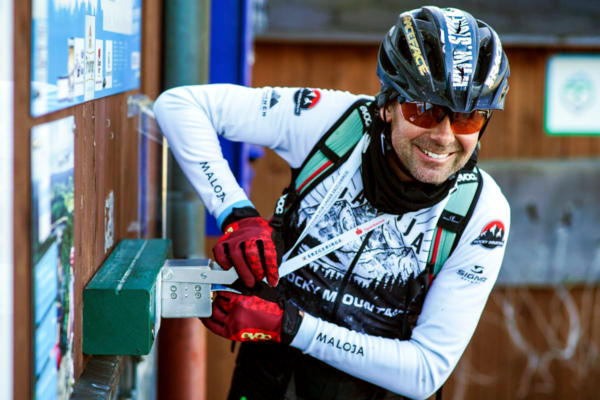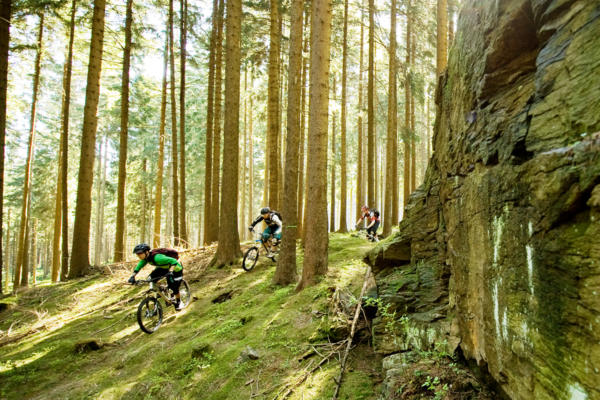 Nine peaks stand for nine breathtaking peak experiences.
Climb nine of the highest mountains in the Ore Mountains and enjoy the views: Let your eyes gaze over the 1.000m deep Egervalley in the Czech Republic or watch the Miriquidi treetops and the gleaming lakes and water dams.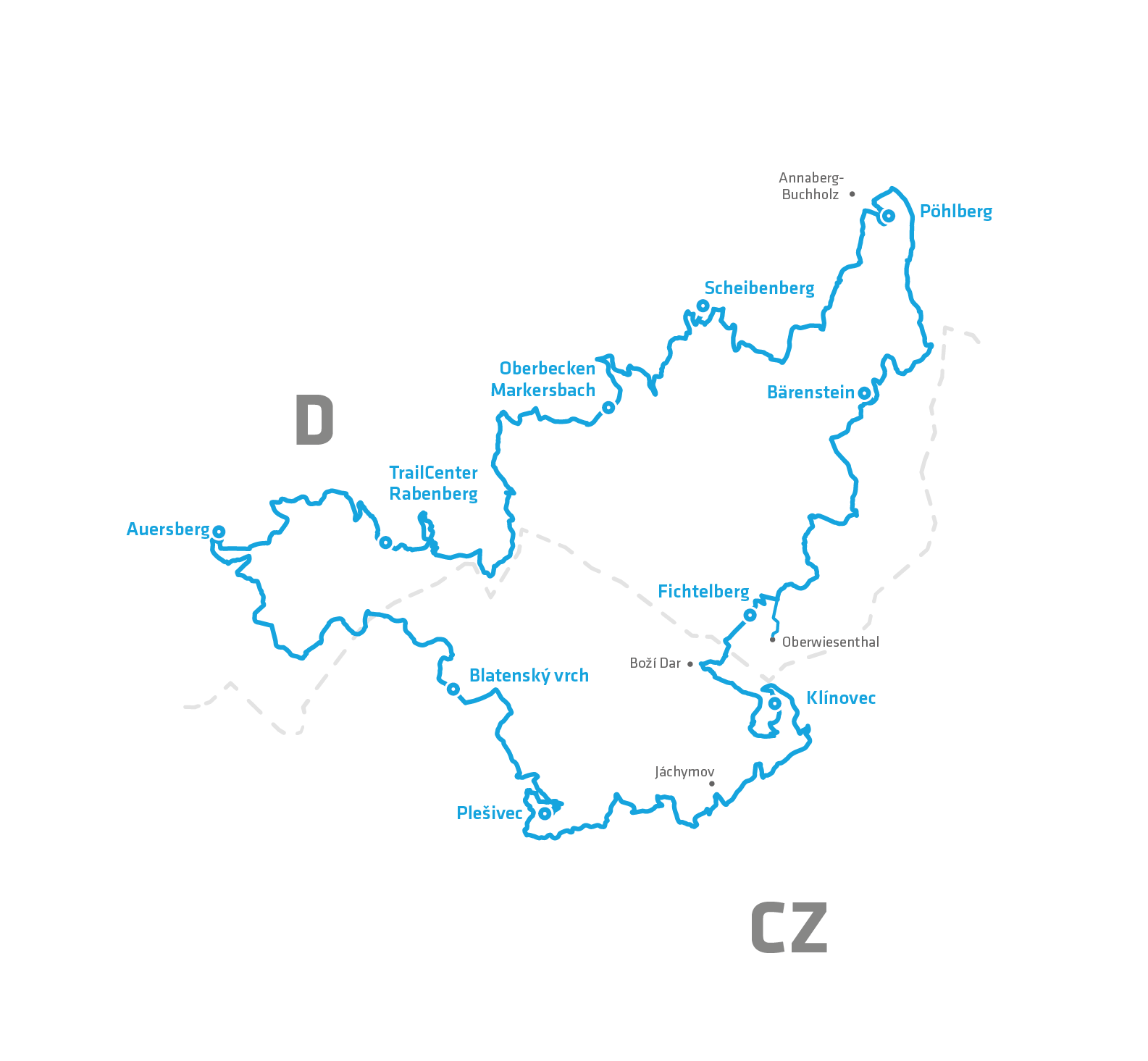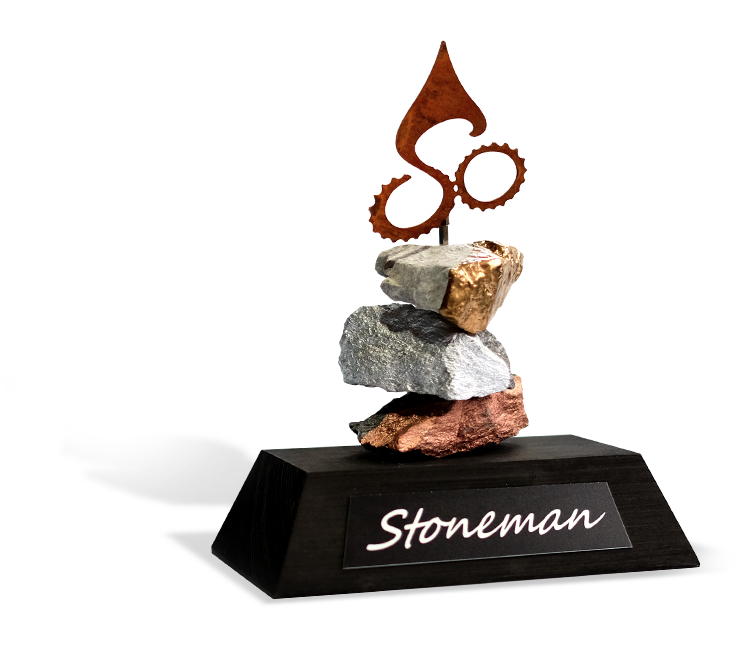 Be your own benchmark and get your stone
The Stoneman is not a competition! Your own performance and your individual mountain bike experience is the benchmark.
If you conquer the course in one day, you have earned the golden Miriquidi Stone. If you master the Stoneman in two or three daily stages, you earn silver or bronze, respectively. The most important thing is that you have a great time.