Gentle valleys, rushing streams and pristine forests - well signposted, the Stoneman leads you deep into the Miriquidi.
The "dark forest" was already sung about as an impenetrable challenge in the Germanic heroic sagas. In other words, the best conditions for a unique mountain bike adventure.
The varied topography along the ridge of the Ore Mountains offers rapid descents in Germany's first trail centre at Rabenberg and water to the brim along dams, waterfalls and numerous watercourses.
On 162 km and 4,400 metres in altitude, you will experience a great mountain bike adventure in a fascinating landscape with truly warm hosts.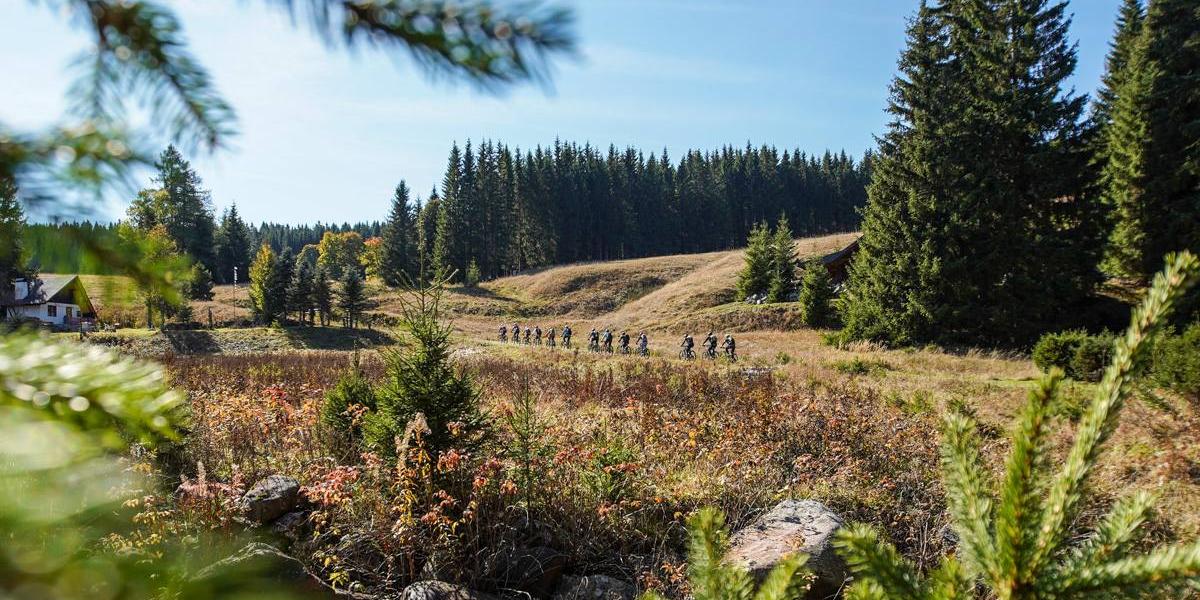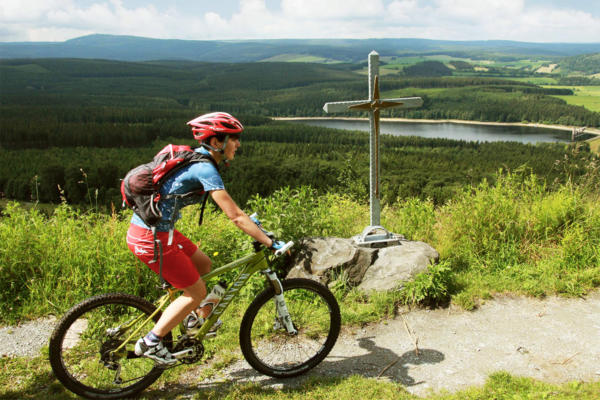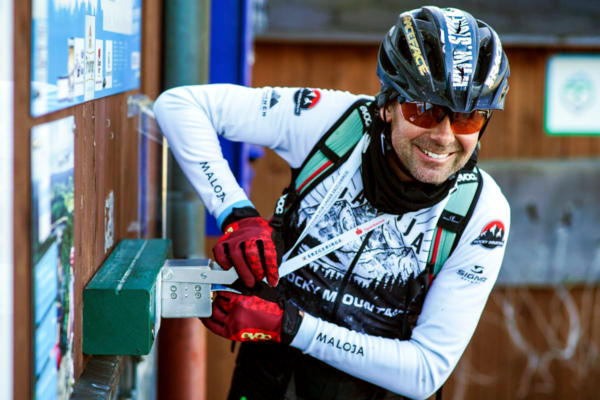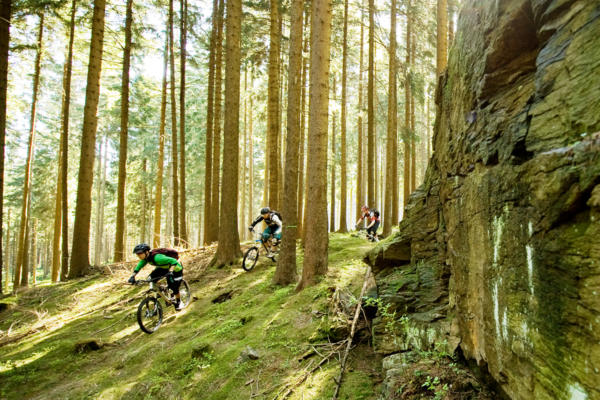 "162 km of pure mountain bike emotion"
in the traditional Ore Mountains
High above the roofs of Oberwiesenthal towers the Fichtelberg ski jump, the centrepiece of the elite winter sports centre. 53 world championship titles, 21 Olympic victories: Eric Frenzel, Jens Weißflog, Sylke Otto and many other competitive athletes from the Ore Mountains have made their way to the top of the world and won victory after victory.
Annaberg-Buchholz, once the mining centre of Europe, is also part of the Stoneman Miriquidi. The rich silver mines helped the region to flourish economically more than 500 years ago. And so it is not surprising that the first minted silver coin from St. Joachimsthal is considered the origin of the dollar.
The Stoneman Miriquidi takes you on a fascinating mountain bike adventure on forest paths, sections of single trails and a few village crossings, where the mining tradition, the legacy of competitive sports and the warm hospitality are tangible everywhere.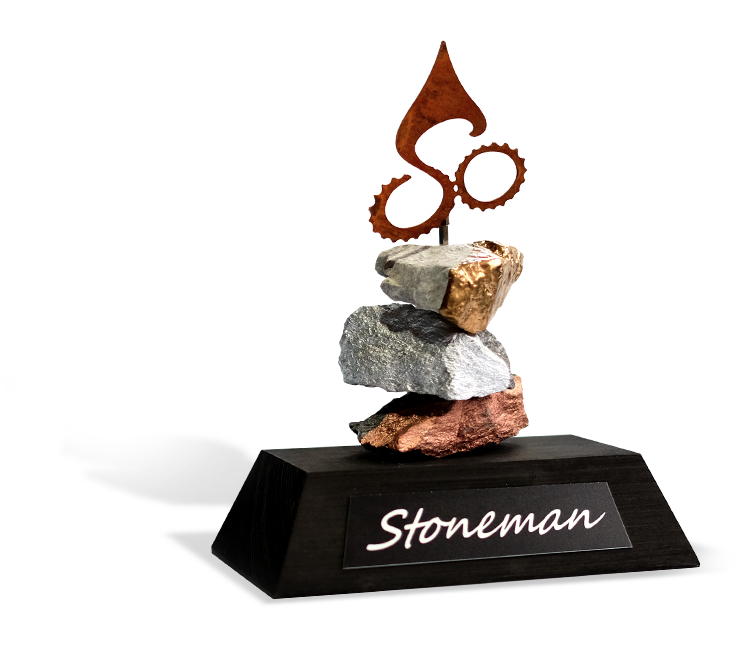 Be your own benchmark and get your stone
The Stoneman is not a competition! Your own performance and your individual mountain bike experience is the benchmark.
If you conquer the course in one day, you have earned the golden Miriquidi Stone. If you master the Stoneman in two or three daily stages, you earn silver or bronze, respectively. The most important thing is that you have a great time.
In case you didn't know yet: The original route of the Stoneman Miriquidi runs partly through the Czech side of the Ore Mountains. With the pandemic and the border closures, an attractive alternative was needed. That was the birth of the C-Edition – a inner-german variation of the Stoneman Miriquidi.
The C-Edition remains our ace up our sleeve should the Corona restrictions prevent us from crossing the border into the Czech Republic in 2022