Whether in one, two or three days - the Stoneman Miriquidi is an extraordinary mountain bike experience in any case.
You can choose your own starting point - just as it suits you best. You can also choose the date of your ride within the season completely free.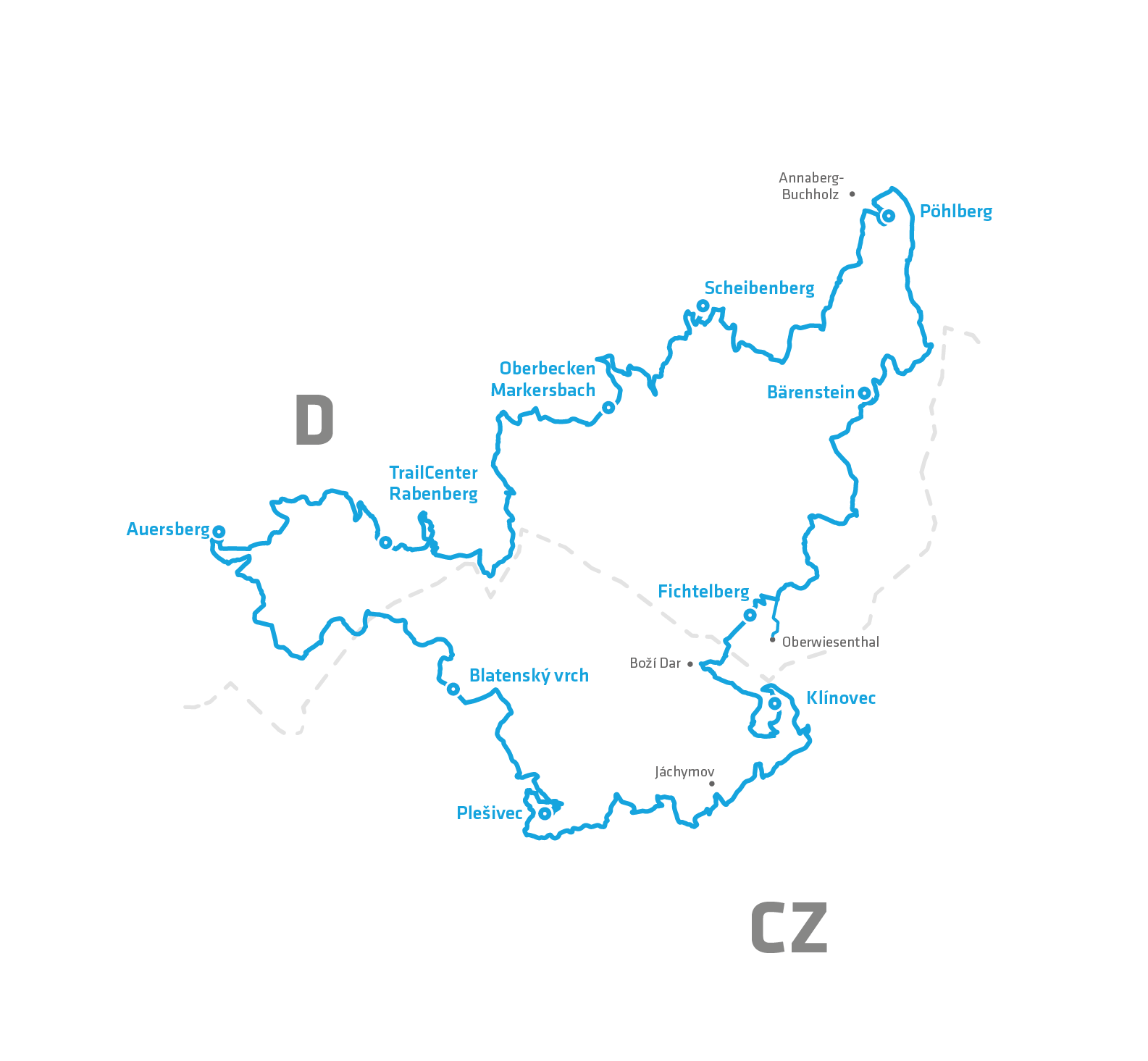 The Stoneman Miriquidi Mountain Bike is located in the Ore Mountains right at the boarder of Germany and the Czech Republic.
Arriving by car the route is ideally located near the Autobahn A 72, south of Leipzig and Dresden. Depending on your starting point, take the B 101 or B 95 to drive close to the track.
Prefer to take the train? In Annaberg-Buchholz, which marks the northest point of the track just 34km outside of Chemnitz, you'll find an InterCity train station.
Tip for RV drivers: At the Landhotel Rittersgrün parking spaces are available for 20 € per night (30€ incl. electricity). The sanitary facilities of the hotel can be used for another 15 €.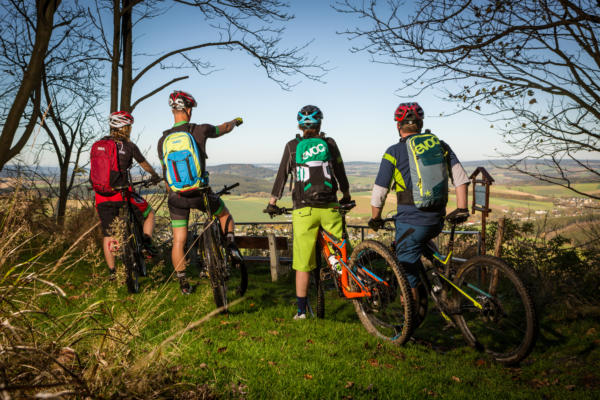 The MTB route of the Stoneman Miriquidi runs counterclockwise and is fully signposted. The signs will show you the way.
They are usually located before and, as confirmation, 100 to 200 m after the crossing or the divergence.
Gold-riders should nevertheless use a GPS device with the current track as a precaution. You will receive it with your registration via e-mail. On site, the current GPS track for the Stoneman Miriqudi is also available from the issuing points of the starter packages and the logis partners.
Each starter pack comes with a detailed route map (77 x 70 cm) showing the route and the characteristics of the individual stages. This way, you will be well-prepared for your bike tour on the Stoneman Miriqudi and have an overview of various Points-of-Interest along the way.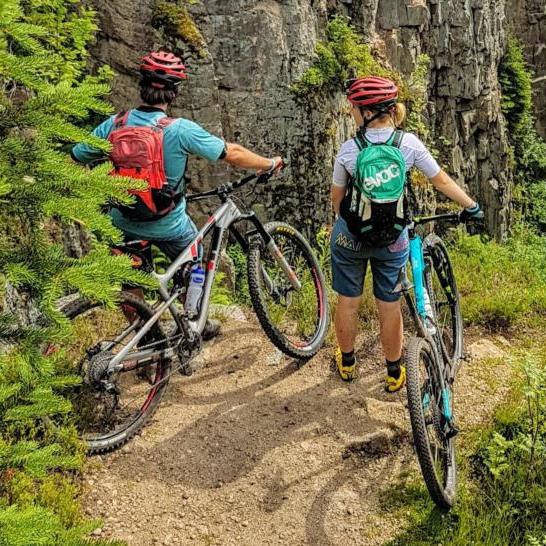 Out of consideration for its beautiful landscape and fauna, the Stoneman Miriquidi may only be ridden by daylight. The following times apply during the season:
May: 7:00 am – 7:00 pm (12:00 h)
June: 5:00 am – 9:00 pm (16:00 h)
July : 5:45 am – 9:00 pm (15:00 h)
August: 6:30 am – 8:00 pm (13:30 h)
Sept.: 7:00 am – 6:45 pm (11:45 h)
Oct.: 7:30 am – 6:00 pm  (10:30 h)
From September, gold is only achievable for the most experienced riders.
A demanding 162 km distance and 4,400 meters altitude gain.
The Stoneman Miriquidi is challenging, when it comes to technicality, but especially your endurance! Punchy as well as prolonged climbs lead up to over nine of the greatest peaks of the Ore Mountains.
The technical demands range from S0- to S1- with a few S2-stages. Don't underestimate them! Gold is therefore only feasible for technically experienced and fit mountain bikers. If in doubt, give yourself enough time for your first trip and try for a silver or bronze.
The best starting points for your Stoneman Miriquidi Mountain Bike experience are the official distributors of the starter pack and the logding partner.
tarmac

forest road

path
Stage
Length
Altitude
The official start is in Oberwiesenthal:
Oberwiesenthal

› Bärenstein

15,2 km
340 Hm
GPS & Karte
Details, for everyone who isn't starting in Oberwiesenthal:
Fichtelberg

› Bärenstein

16,1 km
250 Hm
GPS & Karte
Bärenstein

› Pöhlberg

15,8 km
326 Hm
GPS & Karte
Pöhlberg

› Scheibenberg

17 km
365 Hm
GPS & Karte
Scheibenberg

› Oberbecken Markersbach

12,7 km
265 Hm
GPS & Karte
Oberbecken Markersbach

› Rabenberg

24 km
830 Hm
GPS & Karte
Rabenberg

› Auersberg

14 km
411 Hm
GPS & Karte
Auersberg

› Blatenský vrch

21,2 km
450 Hm
GPS & Karte
Blatenský vrch

› Plešivec

10 km
182 Hm
GPS & Karte
Plešivec

› Klínovec

29,4 km
1027 Hm
GPS & Karte
Klínovec

› Fichtelberg

11,7 km
349 Hm
GPS & Karte
0%

cobblestone, rough asphalt

0%

forestal and grassland paths
Ready for the Stoneman Miriquidi?
Here you will find all the information, tips and stage suggestions for your mountain bike tour – whether in one, two or three days.
If you ride silver or bronze, we offer an additional luggage transfer. Your luggage will be brought straight to your following lodging partner and awaits you before you arrive.
You prefer to stay at a central basecamp? No problem at all. For all Silver- and Bronze starters there's the possibility to stay at a fixed accommodation and be driven back to it by shuttle service.