Highly motivated for the new season!
2023 heralds an exciting year full of exciting news at the Stoneman Miriquidi.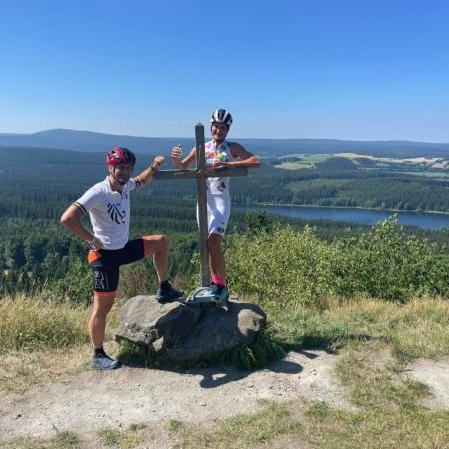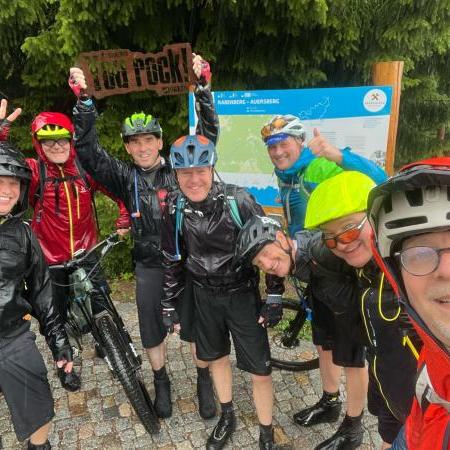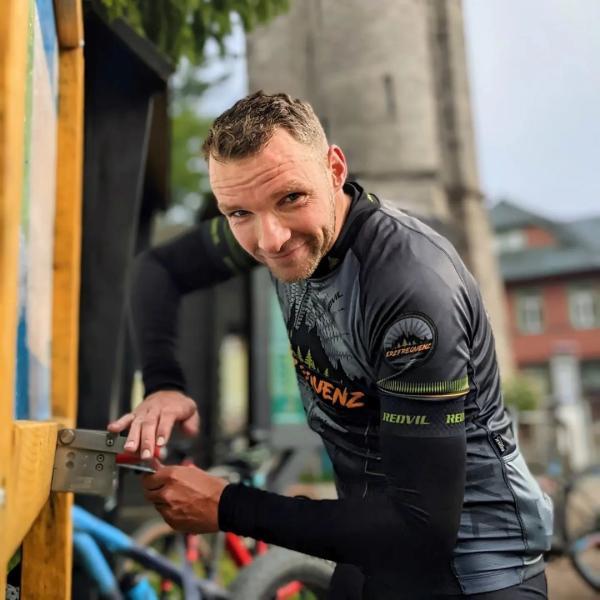 Until the start of the season there are just...
2 countries, 9 summits, 4.400m altitude gain: The Stoneman Miriquidi is the exclusive mountain biking adventure by Roland Stauder in Germany.
Experience 162 km of pure mountain bike emotions in the Ore Mountains. Starting from Germany's highest health resort you ascend the Bärenstein along the scenic dam of Cranzahl. Follow the track to find the characteristic basalt columns around the Pöhlberg and the Scheibenberg. The spruce and beech groves around the Trailcenter Rabenberg, Germanys first trail-center, grant the perfect scenerie for some lovely trail riding.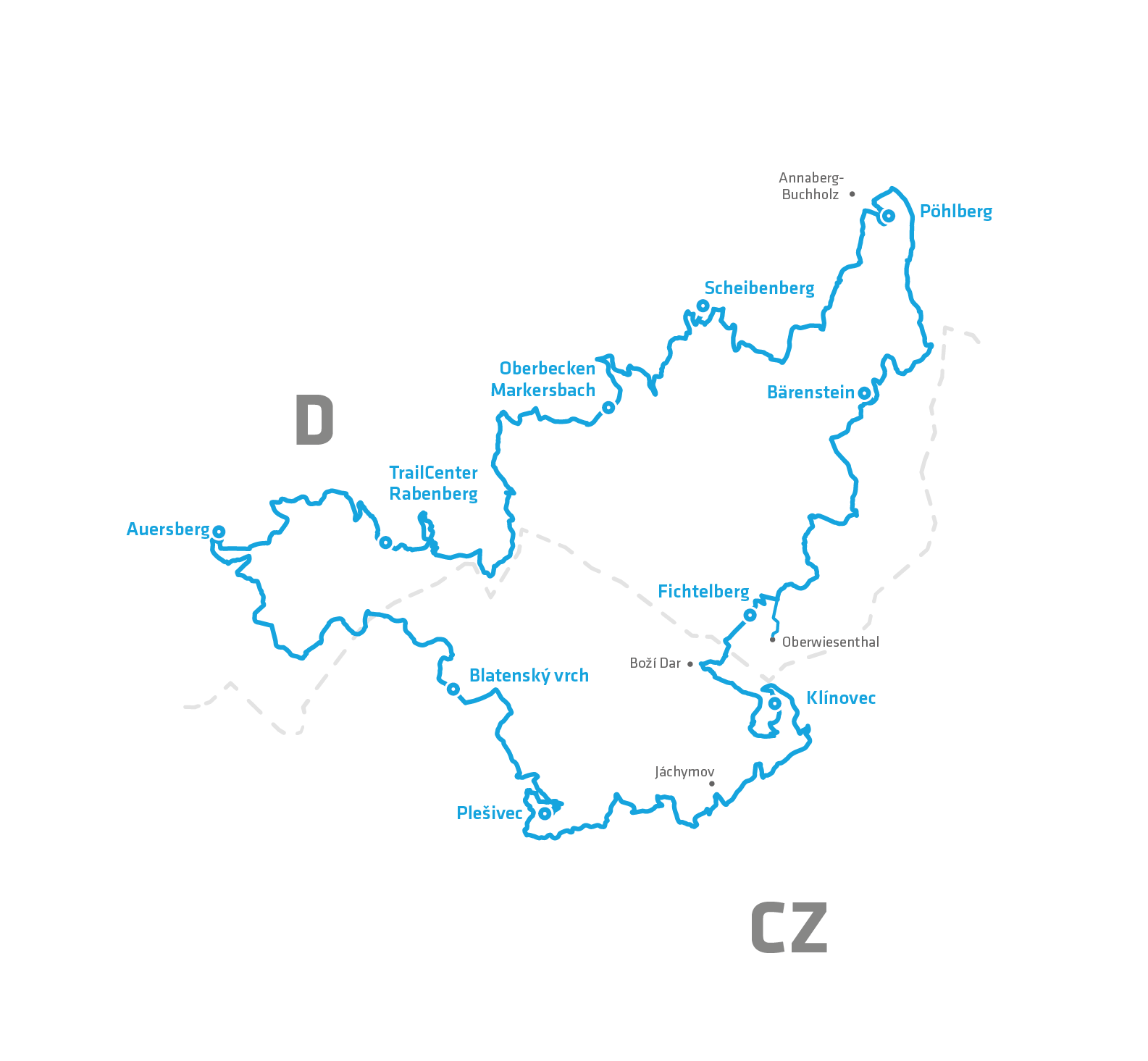 Following the ascend to the Auersberg, you pass the fascinating raised moss named "little crane pond" to climb the summit of the Blatenský vrch. Here you'll find the the mesmerizing view of the Wolfspinge, hoarding eternal ice. Another punchy climb leads straight up the Plešivec, awaiting you to collect your next reward: energizing trails all the way down to the foot of the highest peak of the Ore Mountains. At the height of 1.244m, the peak of the mighty Klínovec will have you waiting with burning legs. Gather your strength, it's time to crank it up a notch! Once on top, you're free to to back-pedal and enjoy the panomaric view – after the challenging climb, it might squeeze out a tear of joy. Don't think you're done just yet, because the Fichtelberg, Saxony's highest mountain at 1.215 meters, is still imminent. The mountains of the Miriquidi keep coming up in waves – and by the end, they will have carried you up over nine of the highets peaks of the Ore Mountains.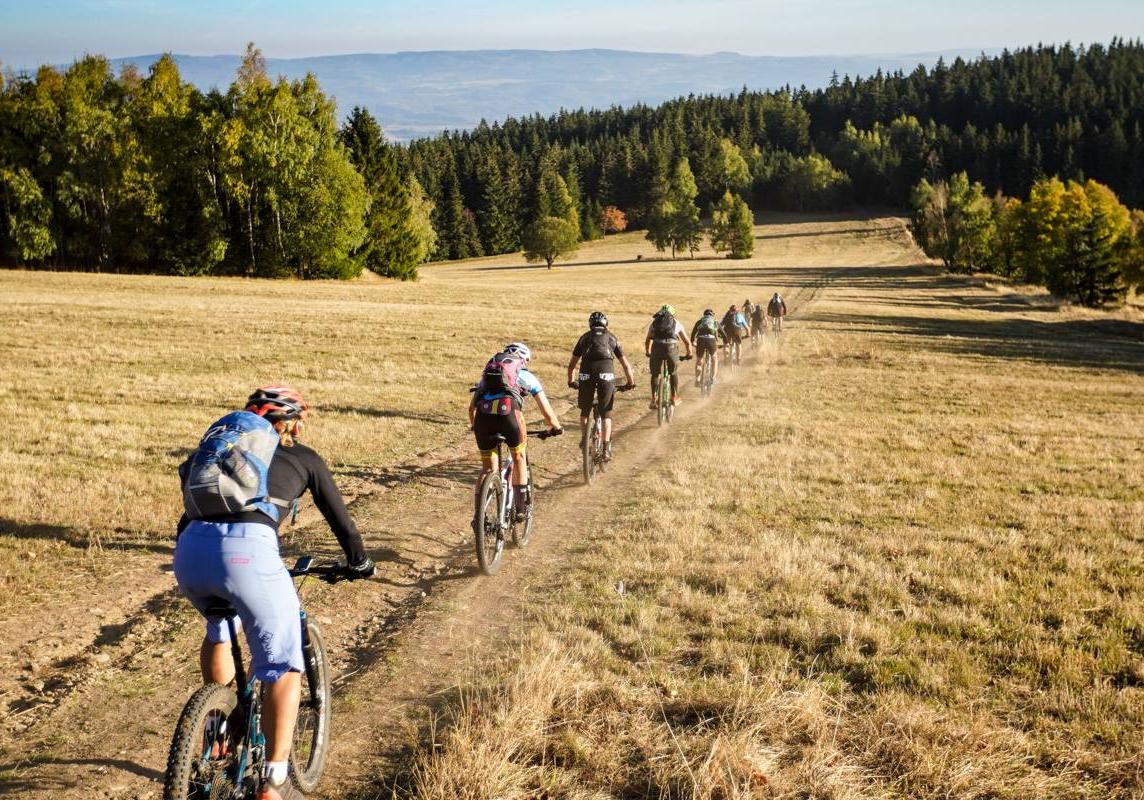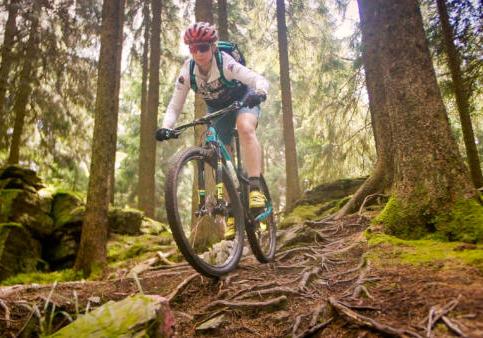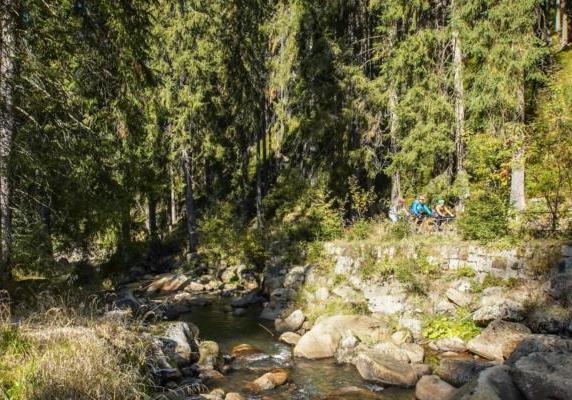 The Stoneman Miriquidi in the Süddeutsche Zeitung »
"The Ore Mountains are a stunningly beautiful mountain bike destination with basalt columns and seemingly scandinavic landscapes. On every summit you can be sure to find a tower including some sort of quaint tavern. Beeing used to having the Alps in the south of Germany, it's easy to forget that there are such incredible riding opportunities north of the Donau. ...."
The Stoneman Miriquidi is known from various newspaper and magazine reports …